This week's meeting of NATO defense ministers is expected to focus on the alliance's next steps to bolster its defensive presence in Eastern Europe following Russia's invasion of Ukraine. , according to NATO and US officials.
"It will put meat on the bones" of a new NATO response, a US official said of the ministers' target.
Discussions will partly focus on whether further steps are needed to bolster NATO's response forces and possibly add more troops to the mix. However, decisions still need to be made on what other tasks the reaction force would take on, the official said.
It is expected that there will be discussions about adding more forces under the NATO flag to the response force, and establishing command and control, including some provided by the United States, possibly under the NATO flag, according to both a US official and a NATO official.
There is also expected to be a discussion of air defense capabilities on the eastern flank and whether there are currently enough of them. This could involve everything from adding more capabilities to moving things already there under a NATO flag.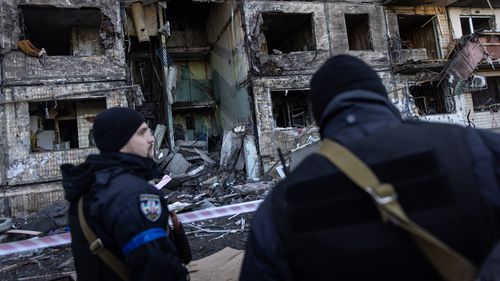 White House officials are also in talks for President Joe Biden to travel to Europe soon amid the ongoing Russian invasion of Ukraine, according to multiple sources familiar with the planning.
The trip would follow visits from several top aides, including Vice President Kamala Harris and Secretary of State Antony Blinken.
No trips have been finalized or announced.